Are you struggling to finish your Free Application for Federal Student Aid? The FAFSA was shortened a bit this year, but that federal form is no doubt still a bit tricky and time consuming. Yet, without a completed FAFSA, you are not eligible for any federal aid, including grants, loans and work-study.
If you'd like to get some help with your FAFSA, check out this list of free events around the country to help you with your financial aid paperwork. Known as College Goal Sunday, the events are sponsored by YMCA, and provide free, on-site professional assistance in completing the FAFSA, plus one-on-one counseling sessions with financial aid professionals about applying for financial aid resources and completing state-wide student services applications.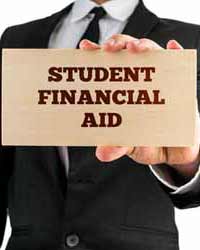 There is a long list of documents you should bring with you to the College Goal event, which is basically the same list of documents I told you about in my essential FAFSA document checklist post. The highlights include:
Social Security card
Driver's license
W-2 Forms from last year
Most recent Federal Income Tax Return
Parent's Federal Income Tax Return
Current bank statements
Other investment records
If you do make it to one of the College Goal events, leave us a comment to share your experience. I'd love to know if you found it helpful!