Whether it's the cheers from the crowd, the team camaraderie or your love of the sports that keeps you involved in student athletics, playing a sport in high school and college can be a great way to earn extra money for college. With college football and basketball getting so much attention, scholarships for rising stars in these sports are readily available. But what about the rest of us?
Division I Athletic Scholarships
If you're really serious about your sport and have played on the varsity level, or have been state ranked, the first stop on the scholarship search should be the National College Athletic Association (NCAA).
Students who are eligible for scholarships through the NCAA will have to participate in the recruiting process, which is coordinated with your current school or team. NCAA scholarships run the gamut of full rides (sometimes including room & board and other extras) to smaller amounts. This depends on a number of factors, including your skill in your sport, the school you are planning to attend, and the needs of the team or squad. Universities themselves give out similar scholarships either through the NCAA or on their own, usually to star student athletes who can help improve the team.
Other Athletic Scholarships
You don't need to play in Division I, or even play at a Division I school to find a scholarship for sports. In fact, some scholarships and awards are set aside specifically for those students who don't qualify for Division I. There are also NAIA, Division II and Division III level colleges – many of which award scholarships to their student athletes. Broward College, for instance, offers full rides for tennis students who don't qualify for Division I and want to play tennis for four years in school. There are certain sports, like golf and bowling, that have seen a recent surge in aid money as well as popularity. While you can get golf scholarships through the NCAA, you can also enter tournaments to win scholarship money, like those given through the Women's Western Golf Association.For bowling scholarships, your first stop should be the United States Bowling Congress listing of bowling scholarships and tournaments across the country.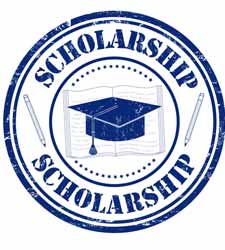 Scholarships for Health and Fitness Studies
Sometimes you might want to participate in more than one sport and will want to turn your love of the game and physical activity into your major.
You are in luck, because there are also scholarships for sports majors including physical education, sports and recreation management, and sports psychology offered through the Institute for Sports Management and the Women's Sports Foundation.
While looking for sports scholarships on your own can be a great way to fund your college experience, talking to your high school or after-school coach about scholarships for athletes. As the ones with the most experience, they'll be able to give you the best advice.
Here's our quick bit of advice: keep an eye on FinancialAidFinder for sports related scholarship profiles. You might not find one for Bocce Ball or Horseshoes, but one never knows!
Body by Milk Scholarships (and More) >>>