Scholarships are the most sought after form of financial aid. Their appeal is basic bottom-line attraction. Scholarships are free money for your college education. They never have to be paid back.
There are literally hundreds of millions of dollars in scholarship available every year to suitable college (and prospective college) students. The vast majority of that money is earmarked for outstanding students with exceptional skills like being top ten in your graduating class, or the reigning state champ in the 200-meter freestyle, or first chair clarinet since the tender age of 13.
But what if stellar isn't your middle name? Panic not! You can still land some hefty scholarship dollars. That's because, amidst the hundreds of "best of" scholarship programs, there are more than a few just good enough ones.
If your only claim to fame is being a surfer, skater, sci-fi geek, bug-freak, bowler or big man, there are still scholarships made for you. The very things that your parents always rode you for and your friends always teased you for can now earn you big bucks for college. As big as $20K a year!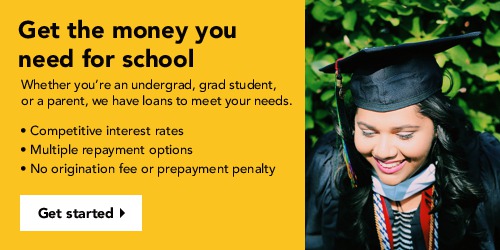 The Top 10 Most Unusual Scholarship Program in America
Just check out this Top 10 list of most unusual scholarships. Here's betting there's one for you on the list (and if you don't find the perfect fit, jump on-line to find some of the dozens more unusual scholarships):
#1. Southpaws Only
The Frederick and Mary F. Beckley Scholarship is probably the most often cited oddball scholarship out there. This $1,000 award is just for left-handed people (who also just happen to be attending Juniata College.) For more information, contact the Juniata College Office of Student Financial Planning at 1700 Moore Street, Huntington, PA 16652.
Frederick and Mary F. Beckley Scholarship
#2. Talk About Sticking to It
Are you a fashion-forward individual? Do you enjoy getting a bit sticky? If you answered yes to both of their questions, here's an easy way to earn $10,000 for college: Go to your high school prom dressed entirely in duck tape. Seriously. The Duck Brand Duct Tape Stuck at Prom Contest is open to U.S. citizens 14 and older who attend their spring prom dressed in complete attire or accessories made from duct tape. Apply with a picture of you and your date. Winners are chosen for their originality, workmanship, and quantity of Duck Tape used.
Stuck at Prom Scholarship Contest
#3. Big & Tall
Did you think that being extra tall was only good for shooting hoops? Well, think again. Tall Clubs International (TCI) gives $1,000 each year to a tall person attending college for women, that means 5'10" or taller; men must be at least 6'2″. If your largeness is more horizontal in nature, check out the National Association to Advance Fat Acceptance, which awards an annual $1,000 scholarship for fatties involved in fat activism (or related topics).
Tall Clubs International Foundation Scholarship
National Association to Advance Fat Acceptance Scholarship
#4. Junk Food Junkies
If eating candy is what helped you qualify for the fat scholarship in #3, here's another oddball award for you: The American Association of Candy Technologists (AACT) is giving away $5K to candy-holics. Specifically, the scholarship is for college students who have demonstrated an interest in confectionary technology. Relevant majors would be food science, chemistry, biology or related area. Slackers need not apply; the scholarship requires a minimum 3.0 GPA.
The American Association of Candy Technologists Scholarship
#5. Ode to the Top 10 Father
No Top 10 list would be complete without David Letterman, who, believe it or not, has his own scholarship for average telecommunications students at his alma mater, Ball State University. Letterman is looking for creativity over academic prowess in awarding students for original video, audio, written, graphic or film presentations. The winner gets ten grand. Runners up win $5,000 (2nd place) and $3,333 (3rd place).
Letterman Telecommunications Scholarship
#6. Calling All Fountain Heads
Did reading Ayn Rand rock your world? If so, you might be able to win $10,000. (If you are running to Google Ayn Rand right now, skip it. This scholarship isn't for you!) The Ayn Rand Institute's Fountainhead Essay Contest awards thirteen scholarship prizes each year to winning amateur essayists sharing their thoughts on the philosophy of The Fountainhead. If you preferred Atlas Shrugged, there's an essay contest for you, too.
The Ayn Rand Institute's Fountainhead Essay Contest
#7. Scholarships for Vegans
The Vegetarian Resources Group offers two of these unusual scholarships annually, with $5,000 awarded in each.
The Vegetarian Resources Group Scholarship Application
#8. What's in a Name?
Well, if the name is Zolp, Scarpinato, Gatling, Baxendale, Hudson, Thayer, Downer, Bright or Van Valkenburg, the answer may be a couple thousand dollars for college. That's because families with these last names have endowed scholarships at various universities, which are just for those students who carry their same name. Say, for example, your last name is Zolp, you are Catholic and you're planning on attending Loyola University in Chicago. Say hello to free, full tuition for four years. At Texas A&M University, the last name Scarpinato likewise gets you a full ride. A Gatlin or Gatling attending North Carolina State University can earn $9,000 if they are in-state, or $18,000 if they are out-of-state students. Any Van Valkenburg – or one of the half a dozen variations on that name – can get $1,000 to go to college anywhere. And even the illustrious Harvard University has several name-based scholarships, including for students named Baxendale, Hudson, Thayer, Downer or Bright.
#9 Golfers, Golf Caddies and Bowlers
How many times has your mom disparaged your pastime, calling it a waste of your time and brainpower? Well, now is your chance to prove her wrong. If you are a golfer or golf caddie, the Evans Scholars Foundation awards hundreds of four-year tuition and housing college scholarships to deserving golf caddies each year.
Bowlers (see: US Bowling Congress Scholarships) have their own funds, ranging up to $10,000 a year in scholarship assistance.
Evans Scholars Foundation Golf Caddies Scholarships
United States Bowling Congress Scholarships
#10 Rolex Diving Scholarship
This $25,000 scholarship is awarded to grad students between 21 and 26 years of age. Currently, there are three Rolex Scholarships: North America, Europe, and Australasia. Each Rolex Scholarship provides a hands-on introduction to underwater and other aquatic-related endeavors for a young person considering a career in an underwater-related discipline.
The maximum cash amount for the North American Rolex Scholarship is $25,000, for the European Rolex Scholarship the amount is £20,000 and for the Australasian Scholarship Aus $30,000
Whatever your talent, passion or odd-ball quirk, these days there is likely a scholarship for you. If you didn't find the perfect fit on our Top 10 List, get Googling. Free money for college is out there, just ripe for the taking!
Additional Weird and Unusual Scholarships >>>