Welcome to part 4 of the Financial Aid Finder's five-part FAFSA Workshop. If you want to catch up on parts 1-3, follow these links:
Today, I am focusing on FAFSA deadlines. You would think that with something like a deadline, this post would be pretty short. But the reality is, when it comes to the FAFSA, deadlines are anything but cut and dry. For the 2017 – 2018 the school year, the FAFSA filing dates have change depending on the state, the beginning filing date can be as early as October 1, 2016.  Here is a complete list of FAFSA filing dates by state.
Let's start with the obvious. The federal deadline for FAFSA on the Web applications is midnight Central Daylight time, June 30.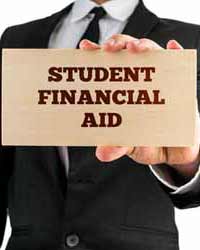 But June 30th is far from the end of the story and here's why: Although the FAFSA is the form you fill out to receive *federal* student aid (student loans, grants, work study), it is also your key to state aid and some private scholarships as well.  Which means that you need to know when your state deadline is, as well as when your school requires you to have filed your FAFSA plus any scholarship that you want to apply for that requires the FAFSA.
The first step in figuring out your specific deadline requirement is to call your college's office of financial aid. Just ask them what their deadline is — and, while you're at, what the state deadline is.
You can also check out this deadline finder tool on the FAFSA website or this printable PDF of FAFSA Filing Dates. The deadlines vary state. For instance, if you live in one of the following states, your deadline is different.
Arizona
Idaho
Maryland
Michigan
Montana
New Jersey
Rhode Island
Tennessee
West Virginia
This is part of Financial Aid Finder's five-part FAFSA Workshop. If you want to catch up on the other parts, follow these links:
FAFSA PART 4: FAFSA Deadlines – CURRENT PAGE